It seems like Rihanna never meant much to Chris Brown, as the 'Loyal' singer has been telling Karrueche that she means 'everything' to him and the 'Stay' singer is 'nothing' compared to her, a source says.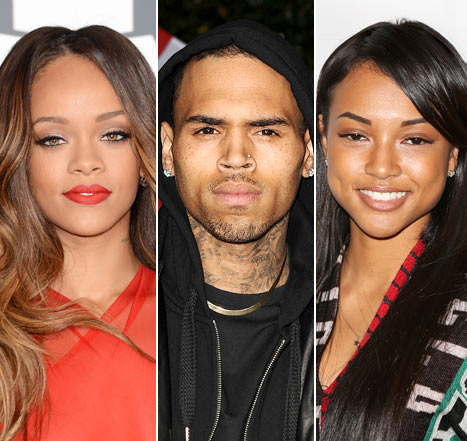 Chris Brown and Karrueche Tran have reunited. And now that they're back together, the "Loyal" singer is doing everything he can to show her how much she means to him! That includes dissing his ex, Rihanna.
After reuniting, "Chris told Karrueche, 'Bae, I'm about to man up. You've stole my heart and no woman has ever treated me the way you have. No one, not even any of my exes compare to you. You're my queen.' Chris also apologized to Karrueche, specifically for comparing her to Rihanna and lying about her and Drake dating. He was like, 'I don't know what I was thinking by saying that s***. Rihanna is nothing compared to you. You see I'm with you. I will never, ever compare you to her as long as I live. She doesn't even exist to me. You are my everything. Everything I am and have is because of you.'"
We're glad that Chris is trying to show Karrueche how much she means to him, but we sort of feel bad for Rihanna. Not only did Chris physically assault her, but now he's saying she's "nothing." Rough!