Rumors continue to fly that Kim Kardashian and Kanye West could be headed towards divorce. New reports suggest that Kanye West could be denying Kim sex, because he is so committed to finished his new album, which will be a follow up to his widely popular, Yeezus.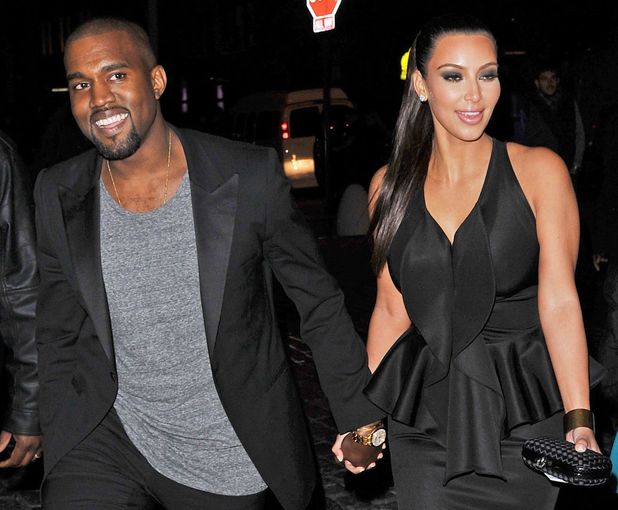 For weeks now, the tabloids have been claiming that Kim Kardashian and Kanye West are headed towards a major breakup.
Though the reasons behind their alleged marital problems vary, one consistent theme seems to be how much time Kanye is spending away from home.
A new report claims that Kanye's absence has been taking a major strain on the couple. A new Hollywood Life article suggests that Kim has been begging Kanye for sex (via Inquistr):
"Kim is desperate to sleep with her husband, but is having a tough time convincing him to stop working and come to bed with her. Now, Kim has resorted to begging Kanye to come home and spend more intimate time together."
Of course, Kanye seems far too occupied with his upcoming album to focus on his family.
The A-list rapper even missed spending Thanksgiving with his lovely wife and baby, so that he could continue recording in Paris.
Rolling Stone caught up with Malik Yusef, who worked with Kanye on Yeezus, earlier in the year. When asked to comment on Kanye's upcoming music, Malik responded:
"This album is different. It's like a pair of Timberlands; like how Timberlands are not quite leather and not quite suede. It's not the smooth, slick Chicago music sound we have right now and it's not the ruggedness of just 'hip-hop hip-hop hip-hop.' We're still working like a motherfucker. We've been all around the world [recording]."
What do you think about the latest rumors? Is Kim really begging Kanye for sex? Do you think their marriage is on the rocks? Or, is this just another effort to generate buzz?