Reginae Carter and her best friend Lourdes were attacked by a group of "hating" girls – while attending an Orientation event for new students at Clark-Atlanta University.
The incident occurred at a probate show for the new members of the Beta Psi chapter of Omega Psi Phi.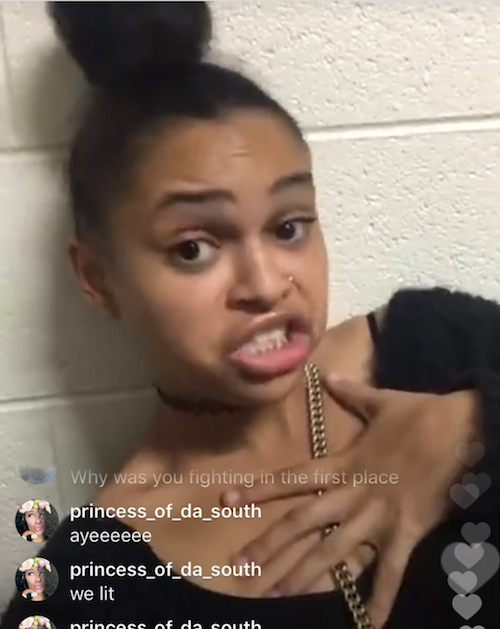 Reginae and Lourdes were at the event just minding their own business when a group of "drunk haters." According to Lourdes – who explained the incident on Sapchat – a fight broke out and luckily no one was injured. But both her and Reginae were "jumped". The girls who "jumped" them are all CURRENT students at Clark-Atlanta.
Lil Wayne's Daughter JUMPED At College!!

Rapper LIL WAYNE'S Daughter REGINAE Gets JUMPED . . . While Attending ORIENTATION At Clark Atlanta University!! (Here's The FULL Story – Including Close Up PICS . . . Of Reginae PUTTING IN WORK – http://bit.ly/2pCyAFG)

Posted by Mediatakeout on Thursday, April 27, 2017