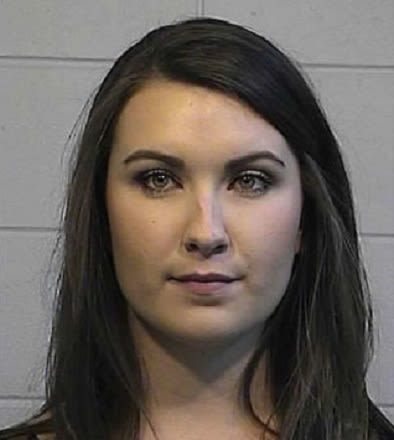 Image via Tuscaloosa Police Department
A former Alabama high school teacher is in trouble for having an inappropriate sexual relationship with a student—just months after getting married.
According to AL.com, officials with the Tuscaloosa City School System learned that 23-year-old Jessica Acker, a teacher at Cottondale, Ala.'s Bryant High School, was sexually involved with a student. After police spoke to both Acker and the student, a warrant was issued for her arrest. The Daily Mail adds that she resigned on Jan. 7 and turned herself in to authorities two days later.
Although the male student is 18, Acker faces charges for engaging in a sex act or deviant sexual intercourse with a student under the age of 19. What makes this story even more sordid is the fact that Acker got married last May.